A North Pole Breakfast™ is a special breakfast celebration that brings a touch of the North Pole into your home at Christmastime! It is usually celebrated by families in one of two ways:
It's hosted by an official The Elf on the Shelf® Scout Elf. When your elf arrives at your home in the morning, they will have cooked up some delicious (and often nutritious) Christmas treats and may include crafts, games, and décor as part of the merry-making fun!
Your family can cook a big family breakfast, and offer an invitation for your official The Elf on the Shelf® Scout Elf to join as a guest of honour!
This special breakfast can occur anytime during the Christmas season, but is most often celebrated at the start of the season to welcome the Scout Elf home, or at the end as a way to bid them a jolly farewell. Read on to see how you can bring this joyful North Pole tradition into your home this holiday season.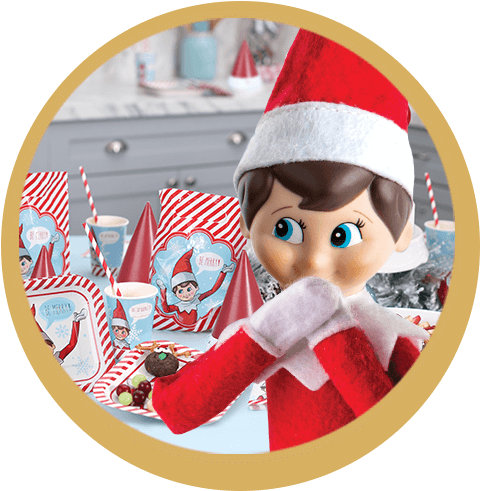 Get Your North Pole Breakfast™ Party Started!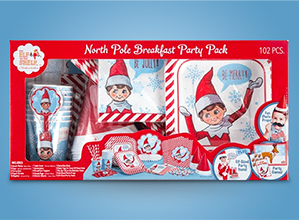 Get the official North Pole Breakfast™ kit, featuring everything you need for a festive breakfast with your Scout Elf.
Buy Now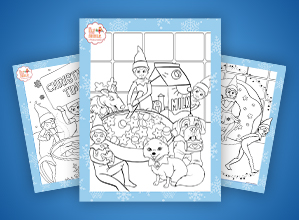 Have a family coloring contest with these fun coloring sheets featuring your favorite North Pole friends!
Get Sheets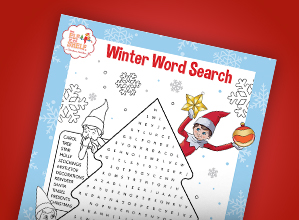 Have some wordy fun with breakfast! Print out the Winter Word Search and solve it with your whole family.
Get Sheet